Enter to win a 3 day, 2 night stay at historic 1862 David Walley's Resort.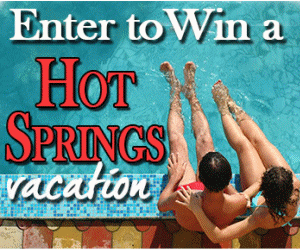 During your stay, you will want to explore the town of Genoa, accessible from the resort by walking trail for those who prefer the old-fashioned way of getting around. Founded in 1850, Genoa was the first settlement in what became the Nevada territory, and is rich in history. Be sure to visit Genoa Bar, (there is no "the", just "Genoa Bar") dubbed as the "Oldest Thirst Parlor in Nevada" which has quenched many a thirst, including that of Mark Twain, Teddy Roosevelt and Johnny Cash.
Words don't do it justice. Pictures get closer, but fall short. You just have to go. You won't be disappointed – you will be enchanted. And you will more than likely be back.
The resort, approximately located only 20 minutes from South Lake Tahoe and 30 minutes from Reno, offers wedding and banquet facilities, exercise room, business center, and meeting facilities. Resort lodging ranges from cozy studio units to one- and two-bedroom suites featuring full kitchen and living areas, fireplaces and patios or balconies. Just make sure to bring swim goggles, specially for your kids! See savantmag's best swim goggles list.