OFFER NO LONGER AVAILABLE!!!!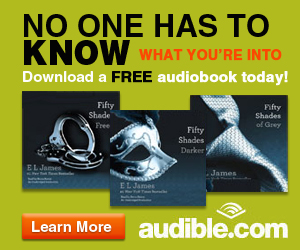 Right now you can download a FREE audiobook.
There are over 100,000 different books to choose from including The Hunger Games, Life of Pi, Fifty Shades of Grey and lots more!  Check out their NY Times best seller list!
They also have books for kids of all ages from Winnie The Pooh to Diary of a Wimpy Kid!
The hardest part is deciding which book to get!
This trial was gone for a while and finally back.  You don't want to miss this one!
Audiobooks are great for listening in the car- (of course I don't recommend  more adult themed books if your children are in the car)!
You can also listen while you clean the house, workout at the gym, or just about anywhere.
I know someone who was so addicted to a series of novels that she would read WHILE SHE WAS DRIVING!!!
I know that's crazy.  Too bad she didn't know about this FREE audiobook with your free 30 day trial!
Get this offer before it's GONE!!!
CLICK THE PICTURE BELOW TO GET YOURS NOW: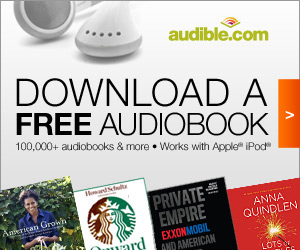 After your 30 day trial, your membership will automatically renew each month for just $14.95, billed to the credit card you used when you registered with Audible. With your membership, you will receive one credit per month plus members-only discounts on all audio purchases. If you cancel your membership before your free trial period is up, you will not be charged.