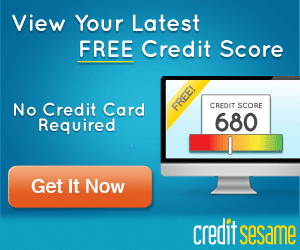 Get your score and enter to win $200 toward your holiday dinner!
CreditSesame is a 100% free personal finance credit and debt management tool with no trial period required. And, you don't even have to give up your credit card information!
CreditSesame makes managing personal credit online, owing less in interest and saving on mortgage, loan & credit card payments easy! You will get an instantaneous view of your credit, including your Experian credit score, refreshed monthly for FREE!
Also included is debt analysis with personalized offers tailored to your consumer credit profile.
Don't miss out on this great offer!
Click here to get your credit score for FREE and enter to win $200 towards your holiday dinner!