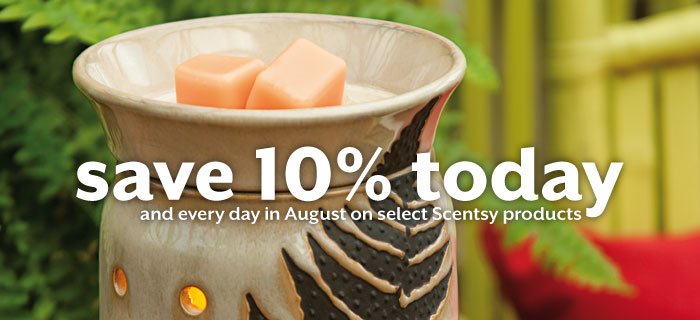 I am hosting a Scentsy Party online because from now until the end of the month there are lots of items that are 10% off.
If I earn any FREEBIES from the sale, I will using them as giveaways for BINGO or other games on my fan page so I am not profiting at all by this sale.
I just wanted to pass on the opportunity for the 10% off sale to my fans.
Enjoy!
View the items and make your purchase!
Flame less, smokeless, and soot-free—with Scentsy's wickless candle bars and electric warmers, you can enjoy all the sensory delights of scented candles without the dangers of an open flame. Simply turn it on and enjoy one of 80-plus unique Scentsy fragrances. Scentsy is child and pet friendly.